Quality Inflatable Boats, Rafts, Kayaks and SUPs Since 1999!
How does BoatsToGo.com sells high quality boats at such low prices?
Customer Review:
"Hi BoatsToGo. I am Canadian resident from Quebec and I test for the first time my SD430 inflatasble boat with Mercury 25hp 4 stroke. The result is WOW! The inflatable boat is quiet the performance is outstanding and it let me drive very easy. My summer will be a lot of fun... thanks BoatsToGo..." Daniel , Quebec
Read more customers reviews
We buy direct from the factory that also supply the major brands and sell direct to you. Itís just that simple! Over 10,000 Satisfied Customers! No Hassle Return Policy! 100% Satisfaction Guaranteed! Nobody Beats Our Quality, Service and Prices!
Why do you need inflatable boat?
Would you love to experience the joy of boating, while avoiding the hassle and expense of trailers, storage, and maintenance associated with traditional boat ownership? If so then an inflatable craft is right for you.
Inflatables are convenient, affordable, and serve all the same functions of hard-hulled craft. Attach a gas motor to fly across the water, or opt for a quiet, inexpensive, electric motor to enhance your fishing or leisure fishing. Our inflatable craft pose the most economically viable solution to get you on the water.
Why pay thousands or tens-of-thousands for a hard-hulled boat that gets used a handful of times per month when you could pay a fraction of the price for the same experience?
Combine the cost benefits with the added ease of use, and an inflatable boat will you have you on the water more often, providing you more enjoyment for your money.
BoatsToGo inflatable craft will do the trick for the bay, river, lake and ocean. No matter where you do your boating, getting your boat there will be a cinch. Once deflated, these boats can be stored in your trunk, as they take up about as much space a medium luggage bag. Store it anywhere, take it anywhere. Keep it in the RV, take it to the lake, or put it in the ocean. Your inflatable boat will get you closer to the surf, the fish, and the great outdoors, faster, cheaper, and easier than ever before.
Recent Posts from blog.BoatsToGo.com
INFLATABLE KAYAK IS A PERFECT COMPANION FOR AN ADVENTUROUS WOMAN
Ever since I can remember, I have been an adventurous type of woman. From scuba diving, to team sports, to hiking, to biking, I love to explore new places. A few years ago, I went out of the country for a kayaking trip down a foreign river, and I just had a blast. I decided […]
MY FAMILY LOVES SATURN MOST POPULAR INFLATABLE BOAT SD330!
My family consists of me, my lovely wife, and our two sons. We have always been a close knit family. We love spending time together, traveling together, and doing activities together. And when we do these activities, they are often of the outdoor variety. Whether it is hiking, biking, or playing sports, the togetherness we […]
WHITEWATER RAFTING WITH MY DAD
When I was 15 years old, my dad took me on a father son trip. We rented a raft, scheduled a tour with some other families that we had never met, and set off on a weekend whitewater rafting journey. When we hit our first small rapids, we were hooked. Now, many years later, my […]
Frequently Asked Questions:
- What makes Saturn inflatables better than competitors?
- How to protect your air floor from accidental punctures?
- How to select an inflatable boats, if you are new to boating?
- What is better, an air floor or plywood floor? How to repair PVC fabric?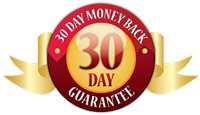 Satisfactions IS Guaranteed!
We are 100% confident you will love our products! The customer feedback has been overwhelmingly positive, and we know you will feel the same. To prove it, we are offering a 30 DAY MONEY BACK GURANTEE! If you are not completely satisfied with our product, just send it back for a refund.