SALE: $599.00
In Stock, Only 1 left
MSRP: $1,198.00
Shipping: $69.00
GET $50 OFF! ENTER CODE "50OFFNC290" IN A COMMENT SECTION DURING CHECKOUT. SALE Only $549!
New Saturn 9.6' Inflatable Nano Cat NC290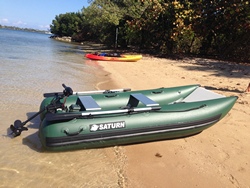 Saturn New inflatable nano-size portable catamaran NC290 is versatile watercraft that is great as a dinghy for main ship, fishing boat or just a weekend pleasure cruiser for 2 people.
Very stable and goes fast even with an electric trolling motor.
Nano Cat inflatable fishing boat NC290 was designed to be inexpensive budget solution fishing or pleasure boat that can go nice and easy with small gas outboard or electric trolling motors.
Transom was moved all way toward end of tubes to create more space inside this boat. Can be carried by one person with help of small kayak cart. Comes with high pressure removable air deck floor and bunch of convenient grab handles.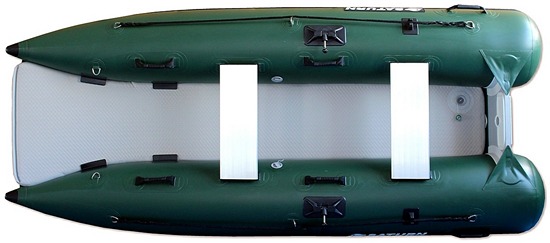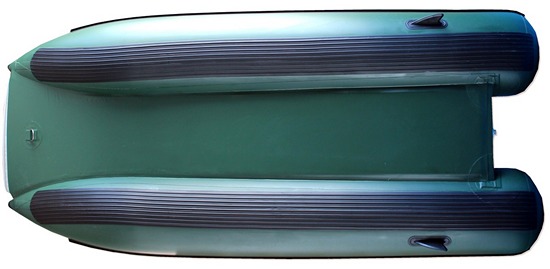 Portable and lightweight.
Quick and easy set-up.
Extra wide rub strake along tubes bottom.
High-pressure drop-stitch inflatable air deck floor.
Durable rub strake protectors along boat tubes.
2 small fins for better directional tracking on bottom of tubes.
Marine grade plywood transom with drain plug.
Included: hand pump, repair kit, set of oars, 2 aluminum benches and carry bag.
GET $50 OFF! ENTER CODE "50OFFNC290" IN A COMMENT SECTION DURING CHECKOUT. SALE Only $549!
9 ft 6 in inflatable fishing catamaran NC290
Only 1 left in stock!
SALE:

$599.00

(MSRP: $1,198.00)
SHIPPING: $69.00 (by FedEx Ground)
NC290 Technical Specifications:

Exterior Length
9.6'
Interior Width
14"
Tube Diameter
16.5"
Shipping Size
52x28x12"
Shipping Weight
60 lbs
Person Capacity
2
Weight Capacity
600 lbs
Chambers
2+1
Material
1100 Denier PVC
Air Valves
Halkey-Roberts type valve by Naru
Max. Engine Capacity
2.5HP
Inflation time
up to 10 min.
Color
Green
* specifications are subject to change.

9.6' Nano Cat NC290 (Click to zoom in.)

Sail kit for Saturn inflatable catamarans available from www.SailBoatsToGo.com
Video of NC290 Nano Cat with 55lbs Electric Motor.

Quick Tip: If you are worried about the air floor being accidentally punctured by sharp gear or fishing hooks, you can get a piece of vinyl flooring from a local hardware store that can be cut out to fit inside the boat over the floor.

Please note that Mini Cat type of boats are not designed to be sport racers. They do not have sponsors or fiberglass wings as XCAT type of racing boats.