Custom DIY bow motor mount for electric trolling motor.

Customer send us picture showing how to attach motor mount to the bow of inflatable boat. That was done, so that to have electric trolling motor mount in an inflatable boat front. First, four glue-on black holders were glued to bow area. These can be found on Amazon or Ebay. Then customer used electric conduit pipes to cut out structure to hold wooden board to act as a motor mount. Conduit elbows were used to join pipes together. Looks like a good DIY project.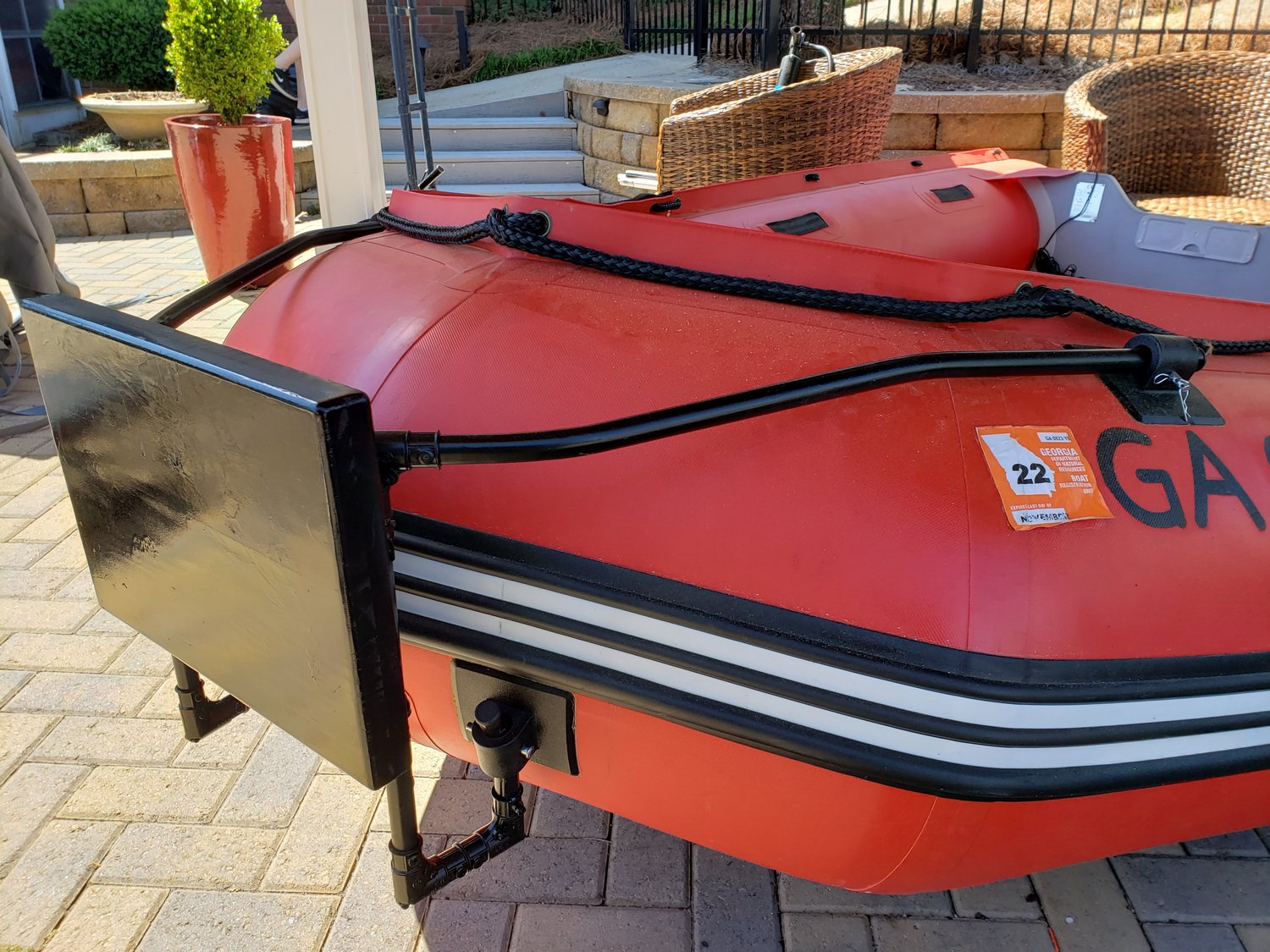 "Ended up making a removable trolling motor mount for the bow of my sd365. I tried a couple aftermarket ones first and none fit the unique contours of the saturn bow. Its 1/2" emt conduit bent and premade elbows rivets together. It's very stable. Hoping this photo can help others looking for ideas for their Saturn."