Air Valve assembly details.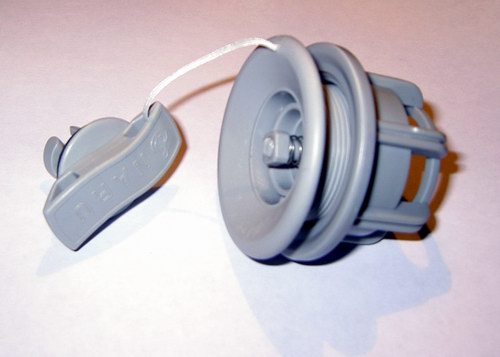 Valve assembly consist of 2 parts. PVC fabric squeezes between two parts to keep valve in place.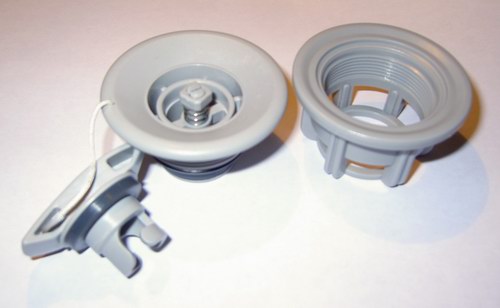 Part with a valve cover is screwed inside the valve cup.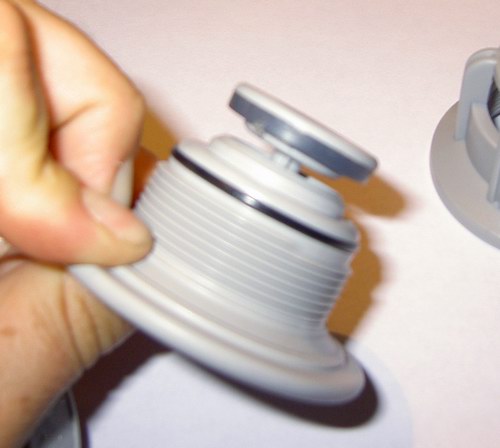 Pressing pushpin inside valve will let air out.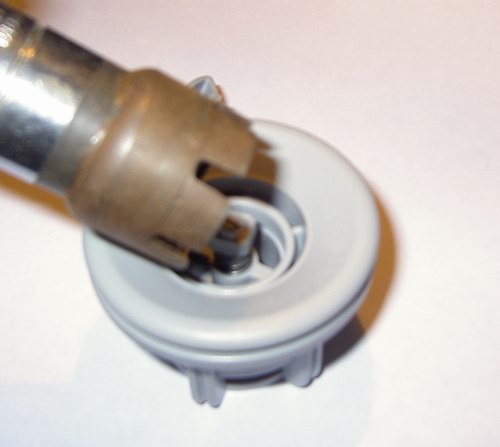 Special tool is helpful, but not necessary to unscrew valve that needs to be replaced.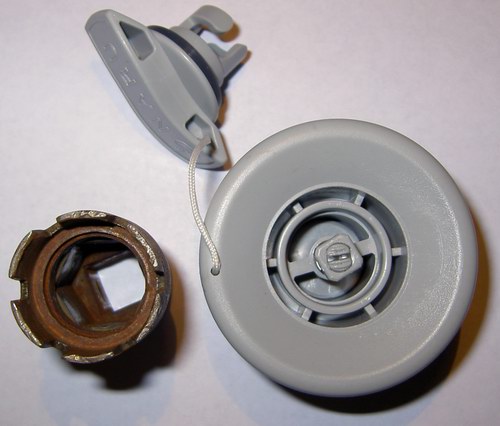 Special slots in a valve are used for screwing/unscrewing valve into valve cup. You can use 2 flat screwdriver to rotate valve.
If you are having difficulty removing defective adaptor, you can borrow a special tool from us. We have only one available and we need it back. We will send it for free with prepaid return envelope. But we require deposit of $50 by credit card in order to insure return of tool back to us. As soon as we will get tool back, we will credit deposit back to your credit card.