​BoatsToGo Introduces New ZK330 11' High-Performance Inflatable KaBoat

Small but large, new KaBoat from SATURN small in size, but has large tubes, extra wide inside and comes with keel.
A few years back, BoatsToGo was proud to present an all new line of inflatable boats from Saturn. They were called KaBoats, and they combined the most desirable features of inflatable boats and inflatable kayaks into one amazing watercraft. They immediately became a huge hit and are considered some of the best inflatable boats available anywhere in the world. But that wasn't enough for Saturn. They decided they wanted even more performance out of these already sleek and innovative vessels, so they came up with some new models that would blow away anyone who used one. Today, BoatsToGo is proud to introduce you to one of them… the ZK330 11' High-Performance Inflatable KaBoat!

This incredible KaBoat will revolutionize the genre and take it to entirely new heights. It is as fun and versatile as anything on the water today, with a high-tech design that allows it to glide easily over the water whether you're paddling it or using a small engine. Its large inflatable keel forms a V-shaped hull, which helps give it the top-level performance and directional stability that makes it one of the best inflatable boats you will ever ride in. It is also more comfortable than standard inflatable KaBoats because of the roomier bow area design.

Another main difference between these brand new high-performance KaBoats and the standard KaBoats is that they have three separate air chambers instead of two, which makes them even safer. They are also built with extremely strong materials, constructed out of heavy-duty 1100 Denier PVC, with an extra-wide layer of fabric on the bottom of the tubes for even more strength and protection. Plus, the 6" drop stitch air floor is not only strong, but perfect for quick deployment.

When Saturn designed these incredible vessels, one thing they wanted to keep in mind was convenience. They wanted to make sure that even with all the added features of the ZK330, everyone would be able to own one. They did a great job, creating an incredibly high-performance inflatable boat that could comfortably hold three people while still being small enough when deflated to keep in a carrying bag… which is included for free when you buy your KaBoat on BoatsToGo.com! They will also include three benches, a hand pump to inflate your boat, a repair kit and a set of rowing oars.

Another reason these new high-performance KaBoats are so popular is because of their versatility. They can be rowed through tight canals like a kayak. You can easily install a small electric or gas engine on their lightweight body for more speed and fun. They even make the perfect dinghy tender boat for a yacht or large sailboat. And right now, the ZK330 11' High-Performance Inflatable KaBoat is on sale at BoatsToGo.com for only $649. That's 50% off its normal price of $1,298!

New ZK330 KaZBoat is great as an inflatable motor boat for 2-4 people.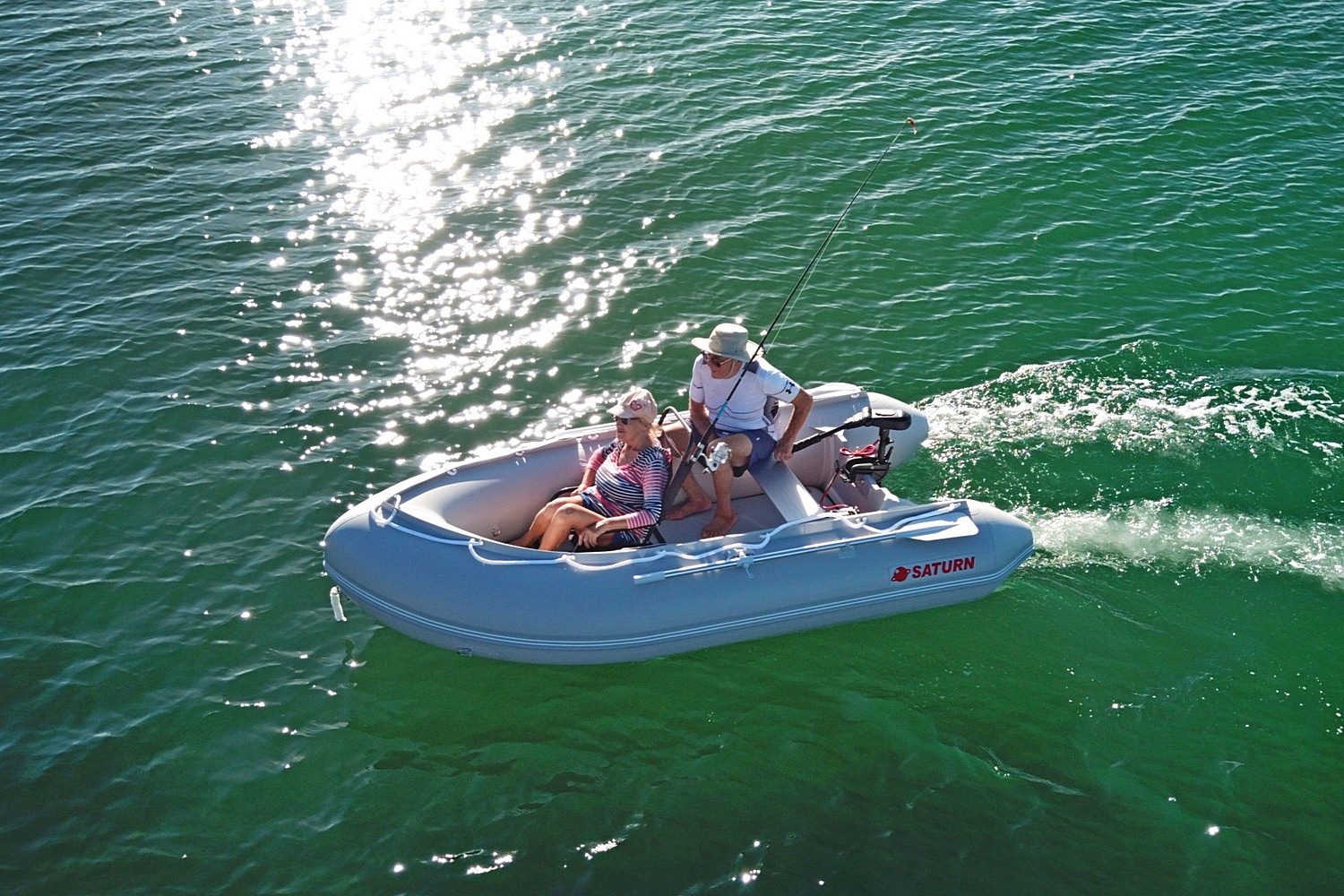 New ZK330 11' KaBoat run with 12HP outboard motor.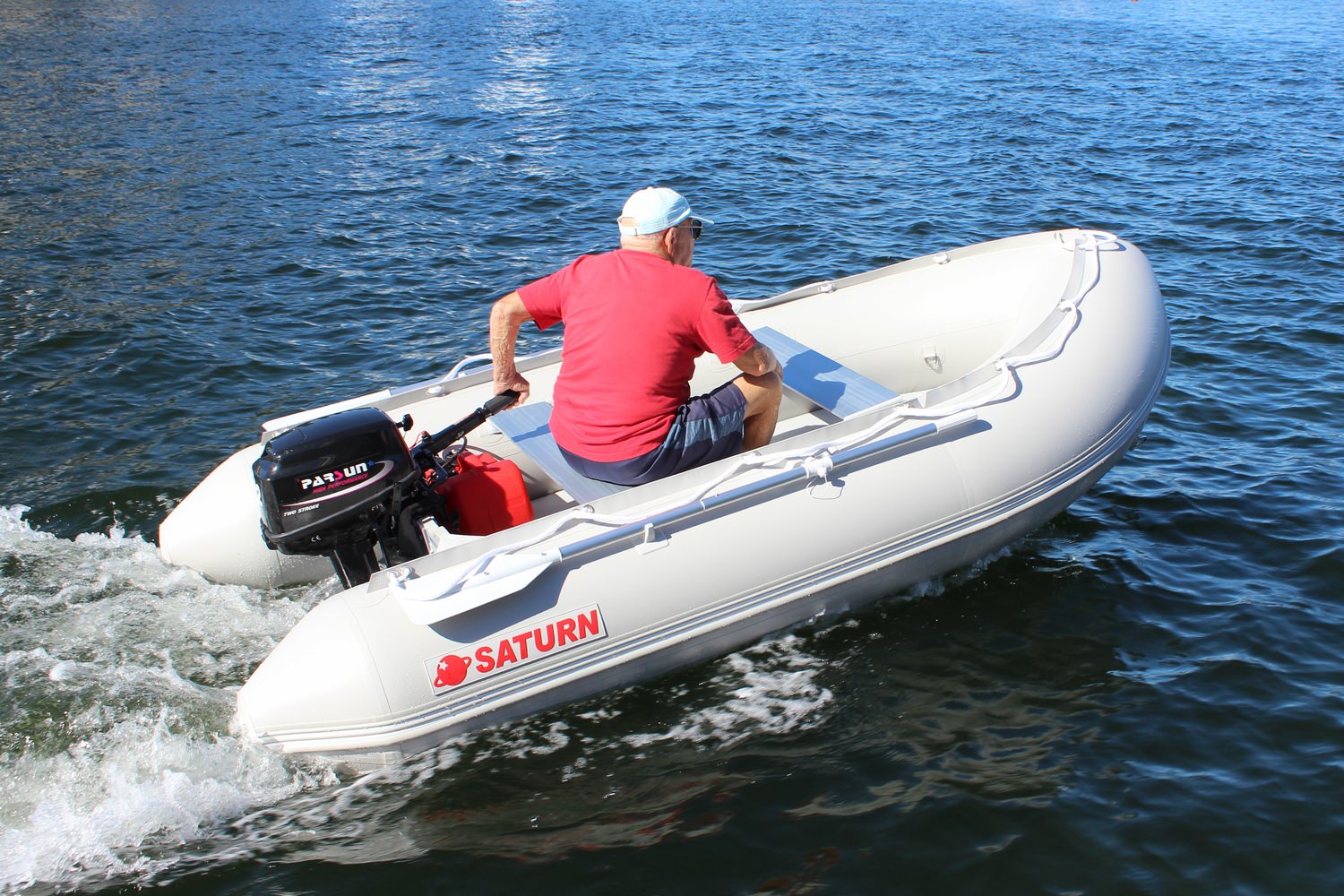 This small inflatable boat will run as fast as Jet Ski with small outboard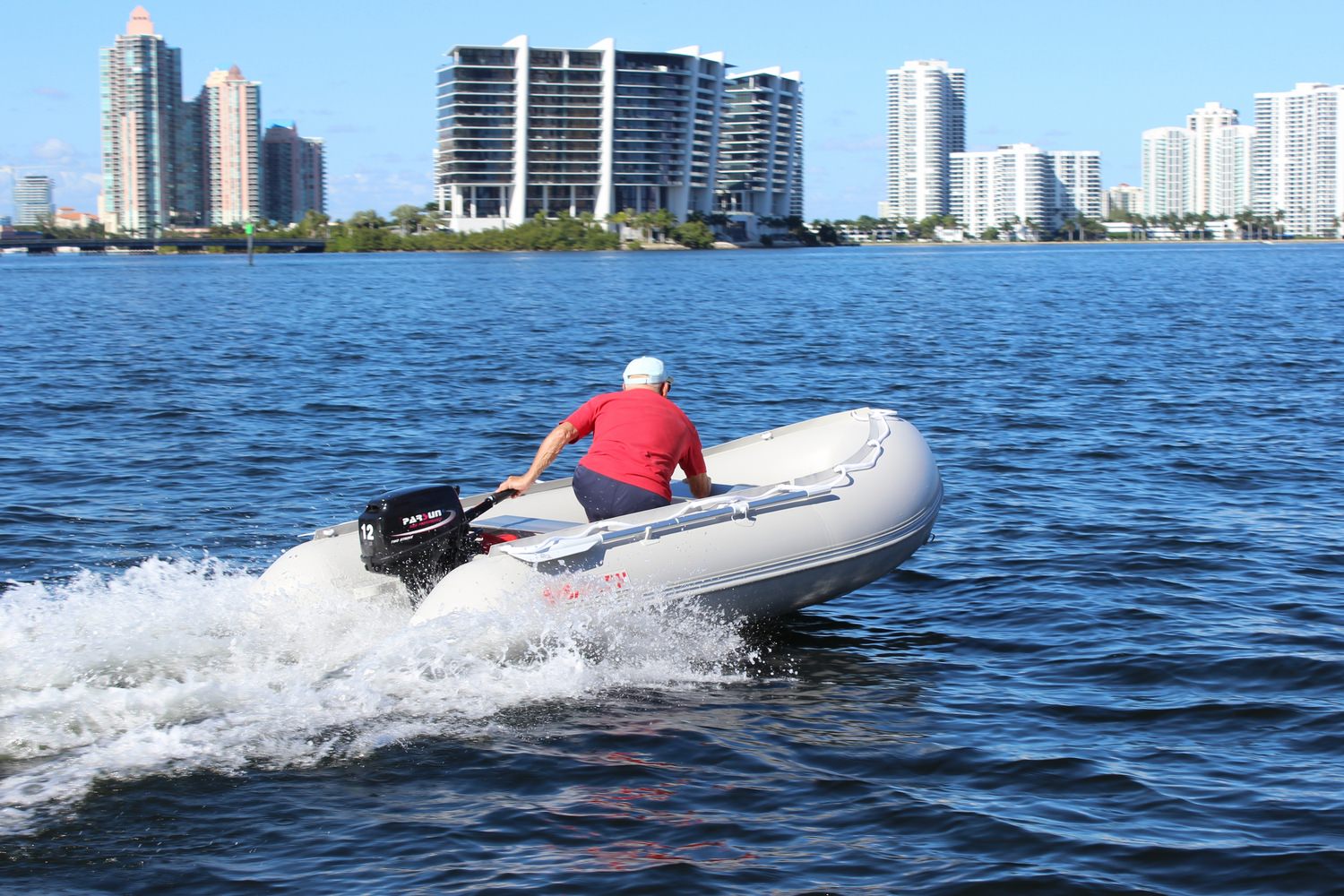 Great little inflatable boat for fishing and to be used with small electric motor