How to protect air deck floor of inflatable boat, kayak or Kaboat

Easy steps to protect air deck floor from accidental punctures.
While high pressure drop stitch air deck floors are made of touch PVC materials, it is still possible to puncture it on an accident, if sharp object hit it under unlucky angle. Best way to protect air deck floor from punctures, dirt and grime, is to cover it. Can be covered with vinyl flooring from local Home Depot, or marine or outdoor type of carpet.
One of cheapest option is to use inexpensive yoga or exercise foam mat sold in retail stores, such as TJ Maxx or Marshals for example.
Just cut out it to go on top of the air deck floor as shown in below pictures.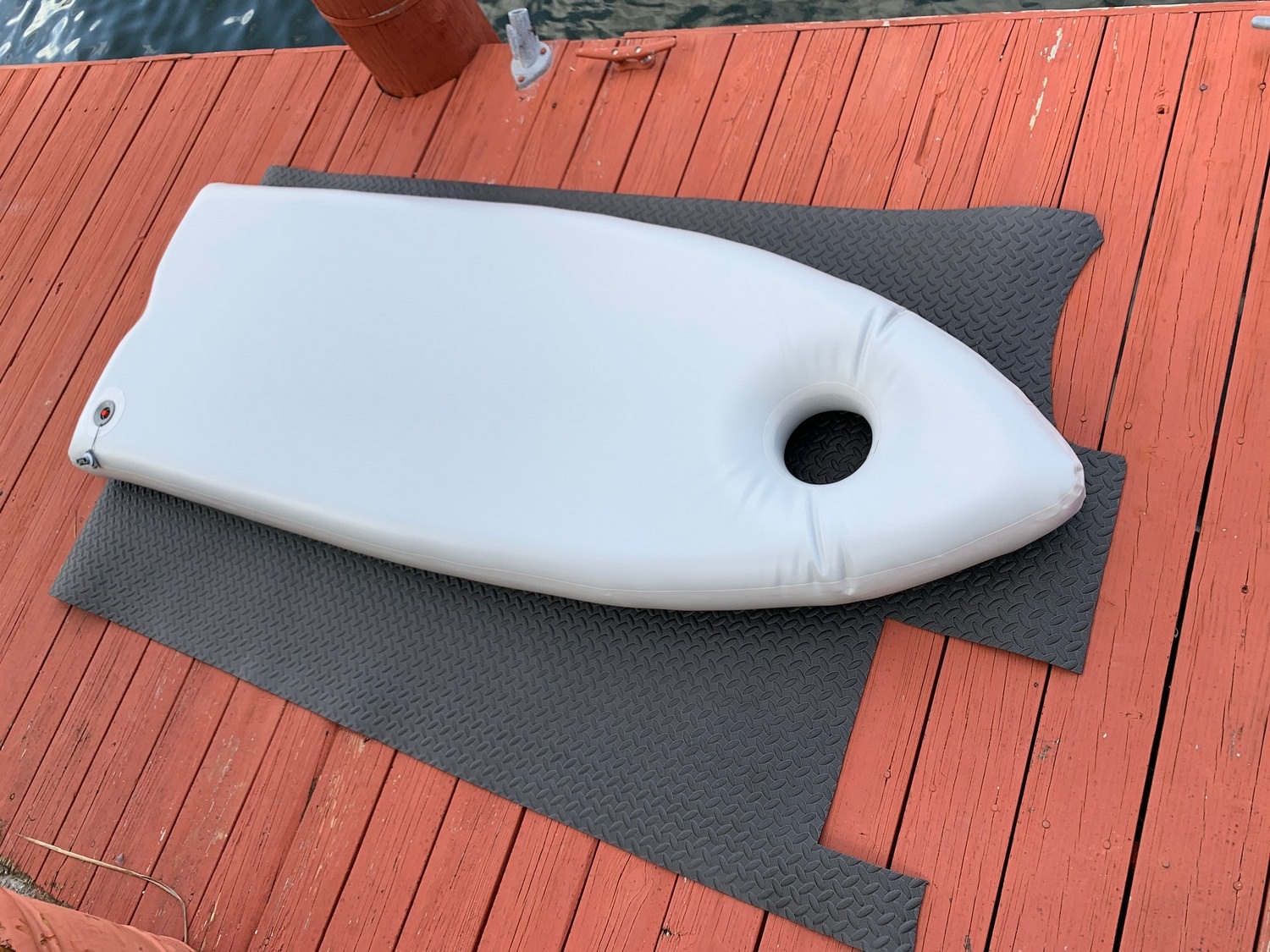 Place fully inflated air deck floor over foam mat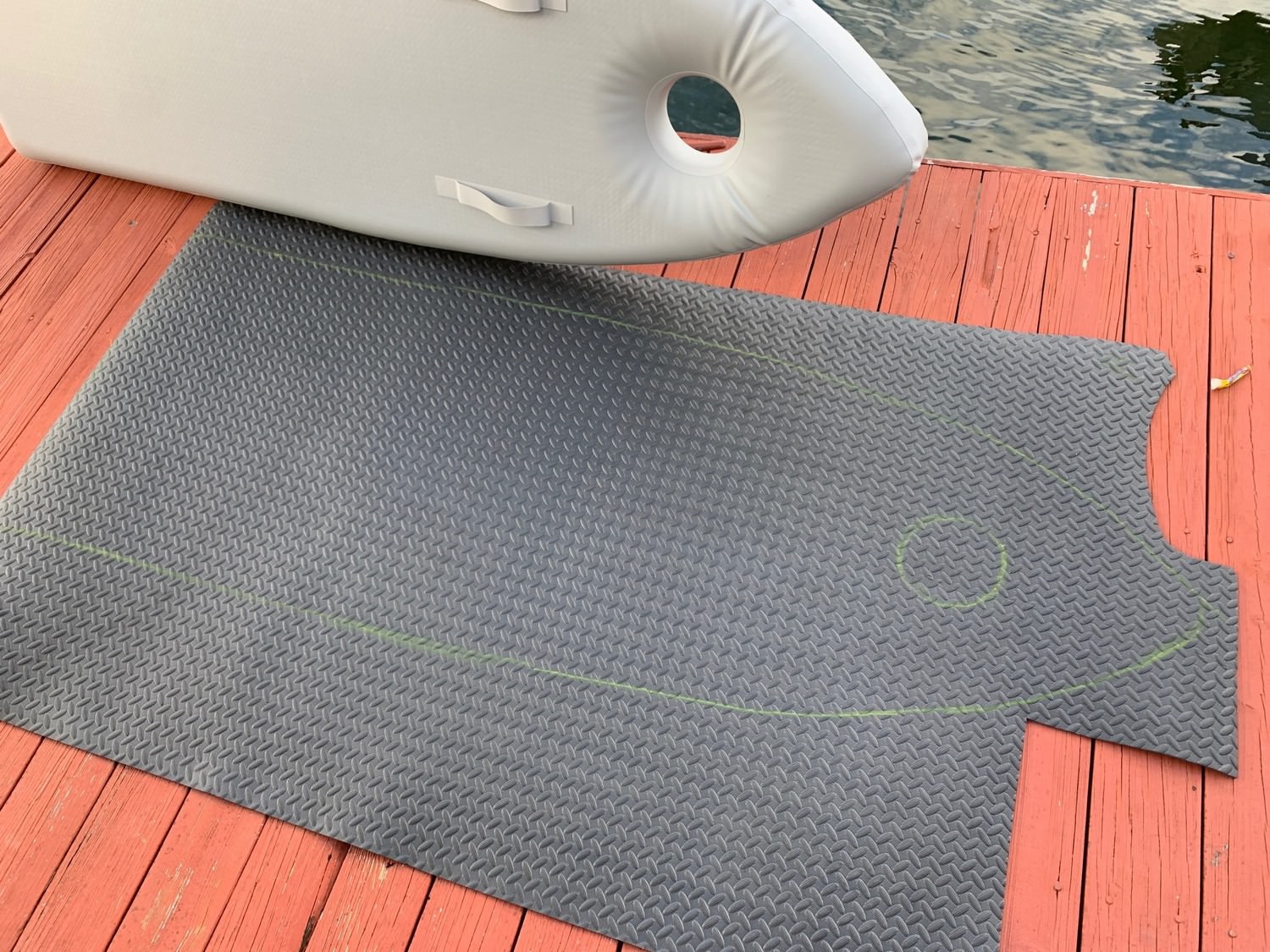 Use marker to create outline using inflated floor as a template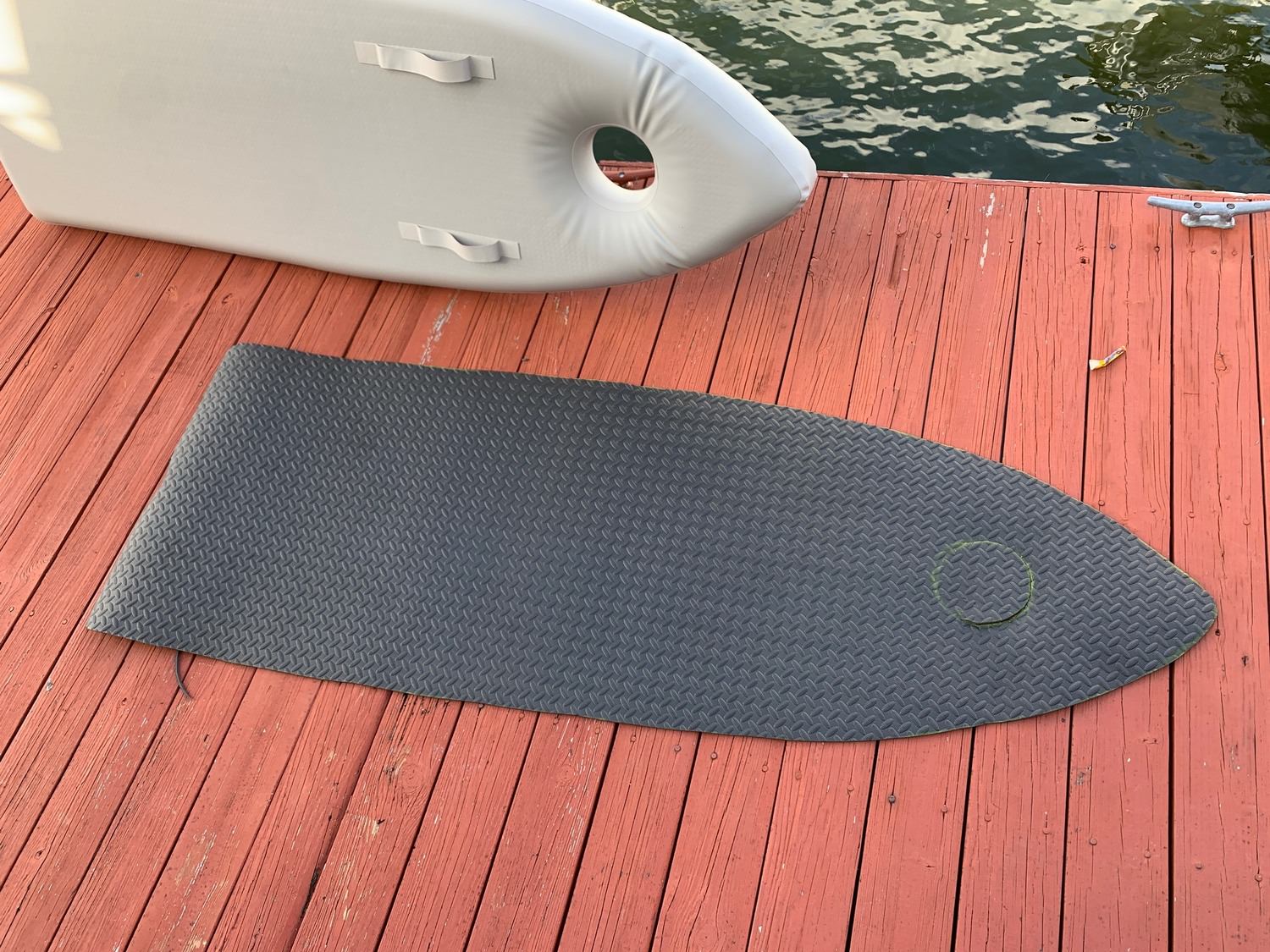 Make cut out for keel if needed. Leave flap to create cover for keel hole.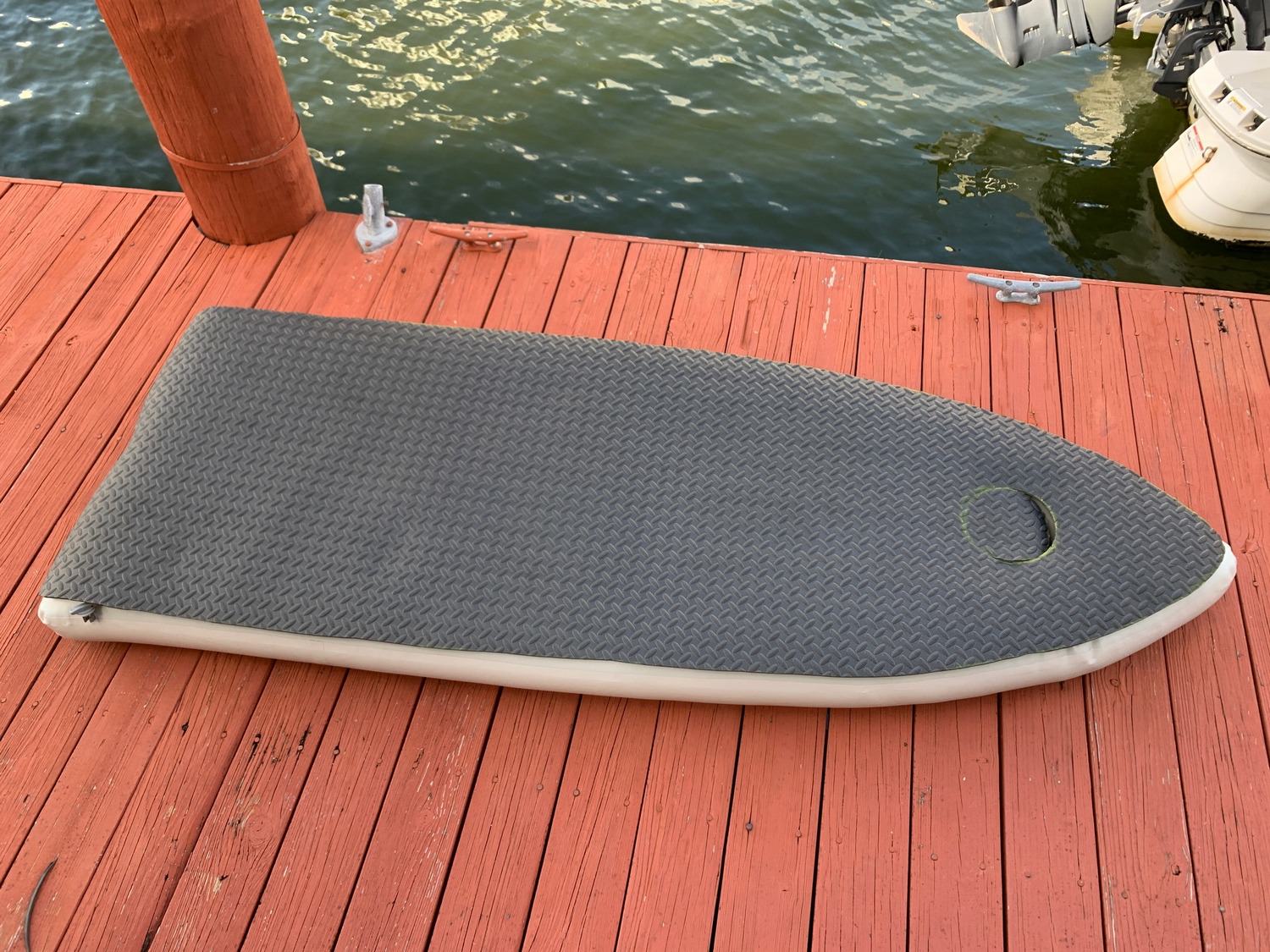 Place foam over floor to verify it correct size and mark position of valve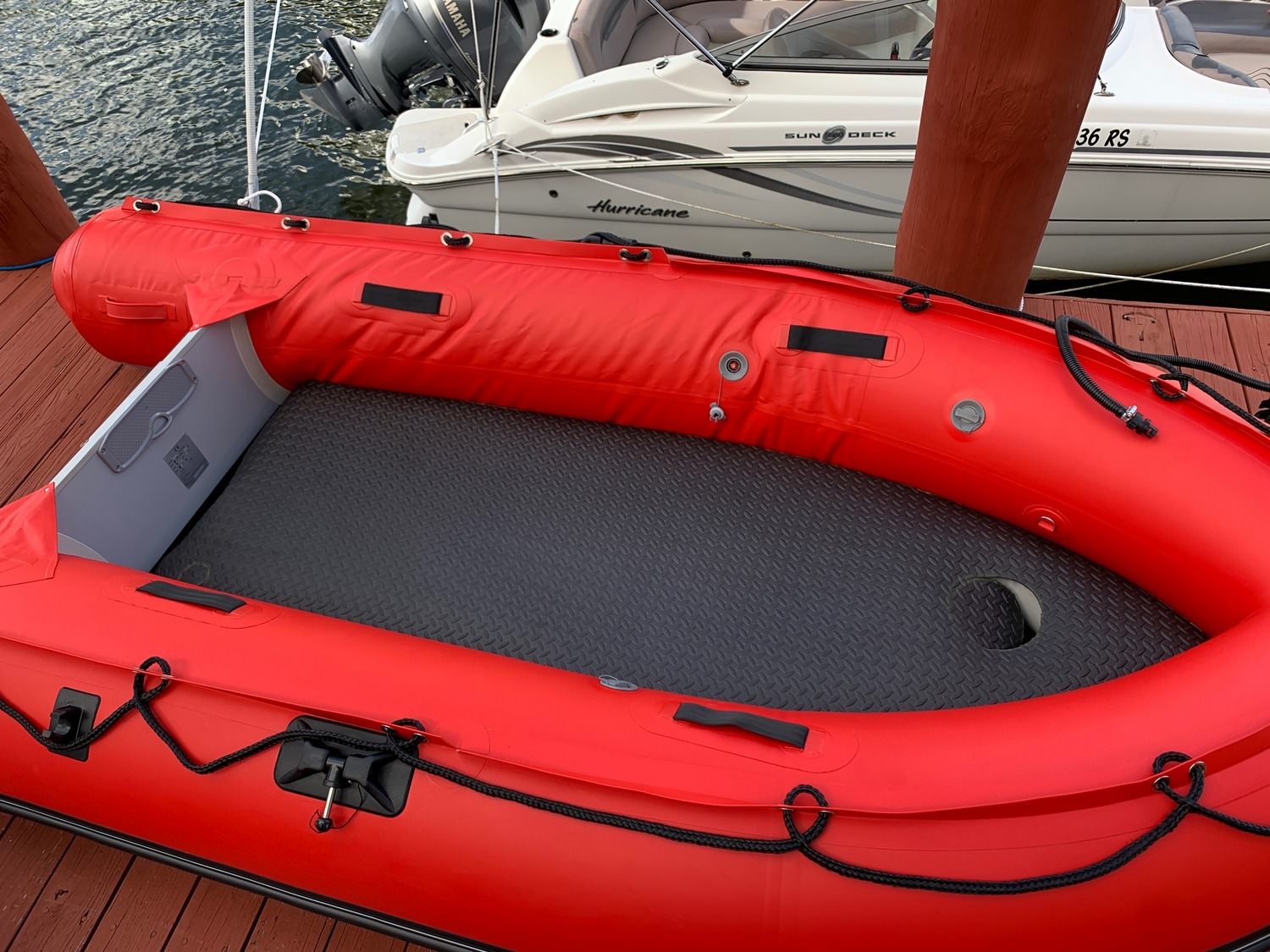 Place floor and cover inside inflated boat. Leave some flap over valve to cover it.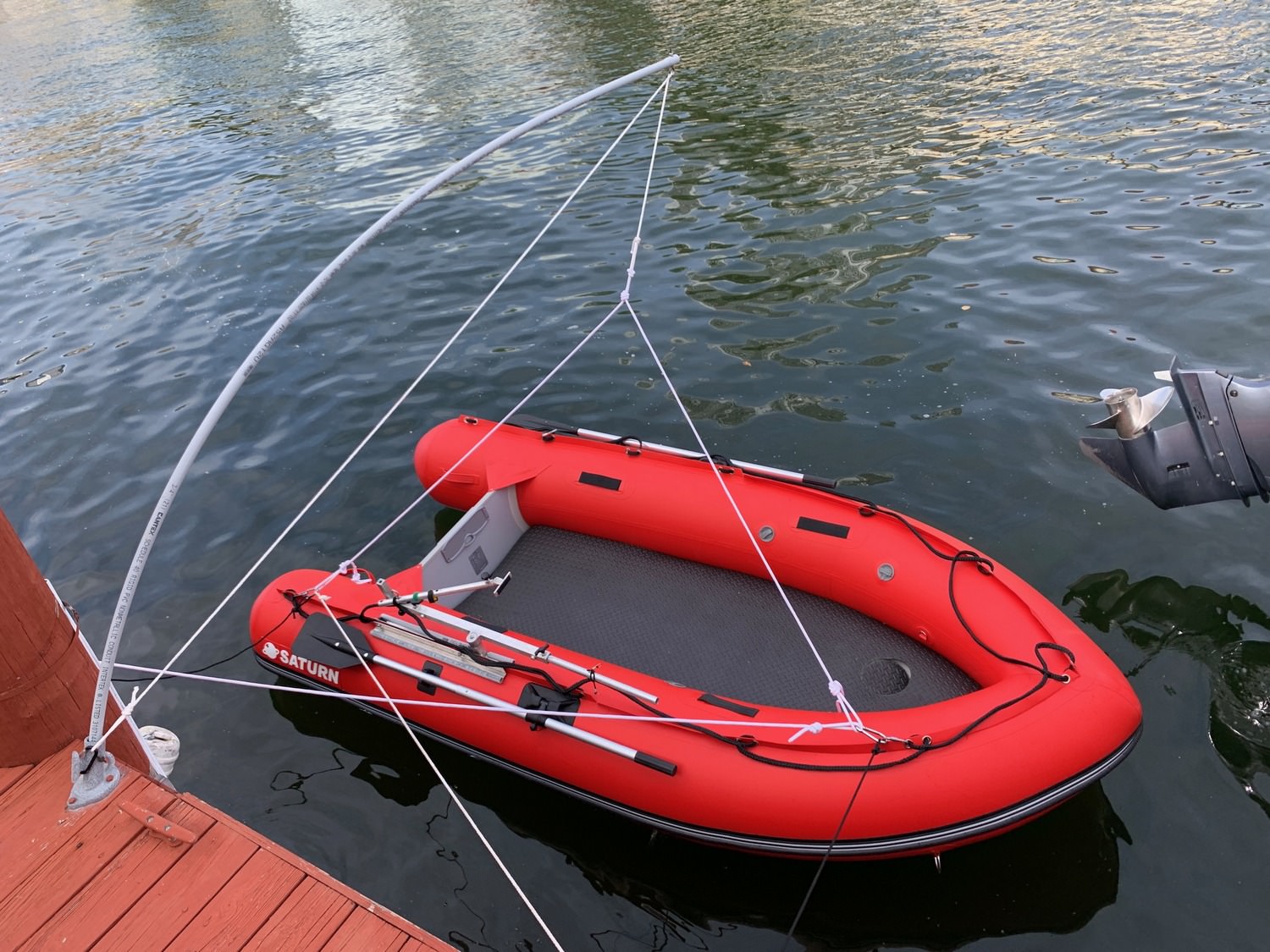 Now air deck floor fully protected and look nice.