Boat on a Budget with the New CB290 Inflatable Raft from BOATSTOGO

Saturn introduces the most budget conscious inflatable boat on a market - CB290 raft dinghy.
Most people love to boat, but many of them think they just can't afford to own a vessel of their own. With the huge upfront cost, the storage and the maintenance, they're afraid it just won't fit into their budget. That might have been true… until now! With Saturn's brand new 9.6' CB290 Inflatable Raft, virtually anyone can afford to experience the relaxation and joy of days out on the water in a brand new boat that they can call their own.
Saturn designed the CB290 with the budget-conscious boater in mind. But even so, they didn't skimp on the features of this beautiful inflatable raft. In fact, it is manufactured from the exact same strong fabric as the rest of their inflatable boats. It also has the same high-pressure drop stitch air floor, all around durable rub strike and separate internal air chambers that give it the high-level of stability and safety that Saturn's inflatable boats are known for.

Another huge advantage of the CB290 is that it is one of the most portable boats available in the world. This baby deflates to a size that's so small that it can fit in the included travel bag, which takes up about as much space as a medium sized piece of luggage. That means you will be able to store this amazing inflatable raft in your closet and just toss it into the trunk of your car when you want to spend a day out on the water with your friends or family. You could even pack it and take it with you on a trip across the country. What could be more convenient than that?!

Performance-wise, this inflatable raft leaves nothing to be desired. Whether you're looking for a leisurely day out fishing or the excitement of flying at top speed across the water, it will give you whatever you need for a fraction of the cost of a hard-hull boat. This boat's lightweight design makes it very easy and fun to drive, whether on smooth or choppy water. It is also extremely versatile, as you can use it with a gas motor, an electric motor, oars or paddles. And your new inflatable raft can be used on all type of surfaces, including bays, rivers, lakes and oceans.

Another amazing thing about Saturn's new CB290 Inflatable Raft is that when you buy it from BoatstoGo.com, you will also get aluminum oars, a hand pump, a repair kit, a seat bench and a carry bag included for free. And right now, if you place an order with them online, they will also throw in a free second bench so that up to three people will be able to sit in your new boat comfortably. For only $459, which is half off the normal price of $918, this is the perfect inflatable raft to get anyone out on the water on a budget.

Saturn CB290 boat comes in small and portable package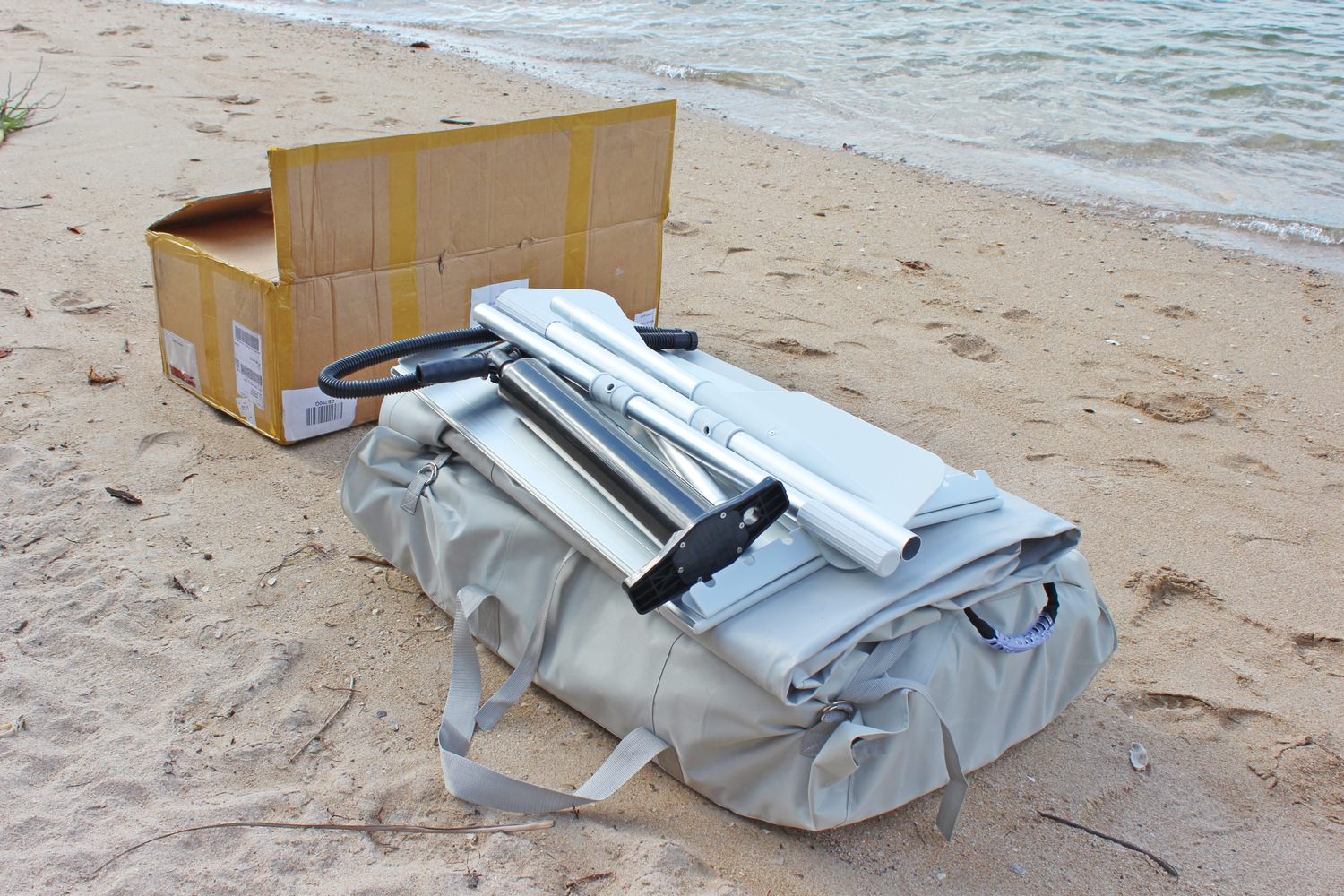 Saturn CB290 inflatable boat can take 2 people comfortably or up to 3-4 max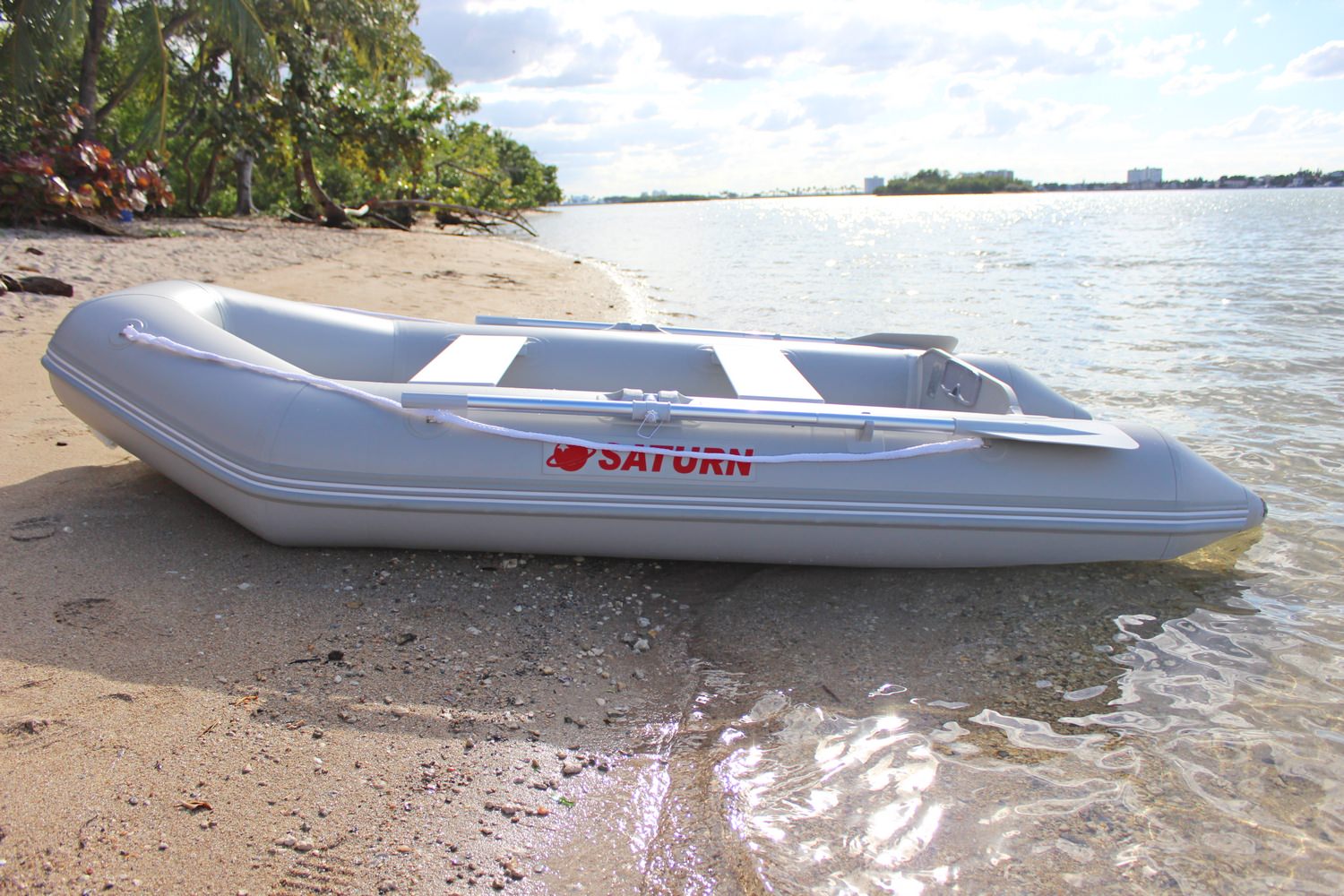 Saturn inflatable boats represent quality and durability at budget pleasing price