NEW Extra High Back Kayak Seat with storage pouch and removable seat cushion.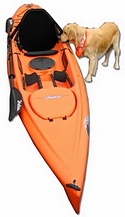 This kayak seat was invented by BoatsToGo to provide extra comfortable support for your back and is as comfortable as sitting in a chair. Now you can really lean your spine on the kayak back support and relax.
Other kayak seats don't really provide enough support for the spine, nor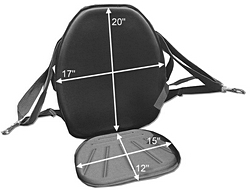 are they high enough to allow you to lean back and provide enough support to hold your body weight. However, this seat has a purposely elongated, 20" high back support to insure many hours of comfortable paddling in your kayak without having a sore back.
The base of this seat is made of extra soft molded thermo-foam. Kayak seat also comes with a generous storage pouch that is permanently attached to the back of kayak seat.
This kayak seat will provide chair-like support for your spine, allowing for many hours of kayaking enjoyment.
And now, we have new model in stock; kayak seat with a removable 2" thick, 14"x14" soft cushion, that can be used in multitudes of ways! It can be used to raise kayak seat up, for drier ride and more convenience.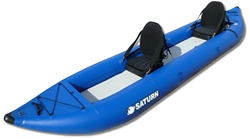 Removable cushion can also be used on a beach for sitting on it, instead of sand or rocks. If other Personal Flotation Devices (PFDs) are not around, it can be used as a life-saving device in case of emergency, or as throwable PDF. Kayak seat attaches to the cushion with 2 Velcro strips. Cushion perfectly fit inside Saturn inflatable kayaks, kaboats and on top of Saturn inflatable paddle boards.
Extra High Back Kayak Seat w/Pouch KSEAT_P
This item is NOT available for shipment arriving 12/12/16.

SALE:

$39.00

(MSRP: $78.00)
SHIPPING: $15.00 (by FedEx Ground)
New Kayak Seat Model with Removable Cushion & Solid Brass Hardware.
Older version of our best selling kayak seat.