How can you get discounts toward your next purchase?
We are now offering some promotions for satisfied customers who have already received our products, which will allow you get a credit toward a future purchase from our website. Credits can even be combined to get better discounts. For example, let's say you already have a Saturn boat and want to buy bimini or electric pump. Follow the steps below, and you might end up getting it for very cheap, or even FREE!
1. What we need are real reviews from real people. We don't need fake reviews. We know it takes a little bit of time to actually go to a review site, login and write something honest, which is why we want to compensate you for your efforts. If you are happy with our products, we'd love for you to write a 5 star review on any of the review websites below. Then, just email us links to each of your postings in order to claim a $20 credit per review.
That is up to $120 in savings! Please note, we don't pay for reviews. We pay for the time it takes you to leave them.

2. Share a few paragraphs about your positive experience with our products, including at least one picture and/or video at the forum websites below. Then, email us links to each of your postings in order to claim a $10 credit per posting. Your posting should be informative. It also must be on a relevant forum topic, such as a discussion about Saturn, competing products in same category, or a similar type of product. We must verify and approve your postings for you to qualify for credits. You can even earn up to $100 in credits by posting 10 reviews! Suggested forums are listed below, and are grouped by interests. But feel free to post on any other relevant message boards that discuss inflatable boats, inflatable kayaks, rafts, and paddle boards.
www.thehulltruth.com (general boating forum)
forums.iboats.com/forum.php (general boating forum)
www.reelboating.com (general boating forum)
www.boatdesign.net/forums/ (general boating forum)
www.mountainbuzz.com (river rafting forum)
www.goodsamclub.com/forums (RV forum)
www.irv2.com/forums (RV forum)
www.rvforum.net/SMF_forum (RV forum)
www.standupzone.com/forum (paddle boarding forum)
www.sailnet.com (sailing forum)
www.campingforums.com/forum (camping forum)
www.scubaboard.com/forums/forum.php (diving forum)
3. Email us one full-page product review for our blog, which is located at blog.BoatsToGo.com. Please include at least 2-4 good quality high resolution pictures, or a link to a YouTube video showing your product in action. If we use your pictures and review on our website or blog, you will receive $40 credit toward a future purchase.
How can you make money with BoatsToGo?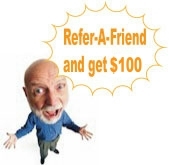 Just recommend our products to your friends, neighbors, dock mates, or anyone else who wishes to get out on the water on a budget, and get up to $100 cash for each referral! Make 10 referrals, and you can get up to $1000 in cash! If you need promotional materials, you can download it here. Fourteen days after the person you referred receives the product they ordered, you will become eligible to receive your payment via company check. But remember, this offer applies ONLY to our existing customers who have already purchased inflatable products over $600 in value from BoatsToGo.com. If you purchased boats from us in a past, you can even refer yourself for additional savings. Referral fees, broken down by the value of each sold product, are as shown below:
value $500 to $600 - $25 referral fee paid.
value $600 to $900 - $50 referral fee paid.
value $900 and up - $100 referral fee paid.
Just email us the name of the customer you referred, and/or ask the customer to enter your name in a comments section during checkout on our web site. After we verify this information, we will mail you a check!
How can you get more FREE stuff?
Email us your story, post a nice YouTube video of your inflatable in action, or email us pictures, and you may quality to receive FREE stuff from us! You can choose from following FREE merchandise below, based on availability. Submitted materials are subject to approval.
How can you get valuable FREE instructions?
Like us on a Facebook, or add our Google+ page to your Circles, and get valuable FREE instructions!
| | |
| --- | --- |
| Please like us on Facebook | Please add our page to your G+ circles |
| | |

DIY instructions for Seat Platform with comfortable swivel chair with back support.





DIY instructions for Sun Shade Bimini Top for inflatable boats.





Please

email

us for instructions after you liked us on Facebook or Added to your Google+ circles. Once we verify submission, we will email secret link to retrieve above instructions.